Welcome to the "TC" (Tammie Cappuccio) What's New/Sales page!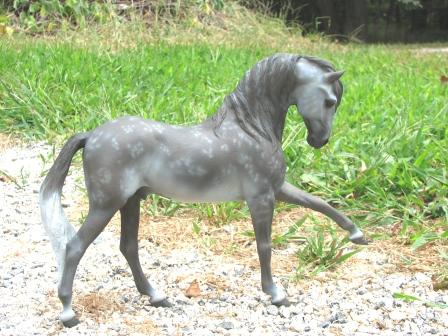 Sorry no trades unless Hagen Renakers, Beswicks or small quality china/porcelains.

Blankets only- $2 for all 3

Wade traditional scale Andolusian- nice! $40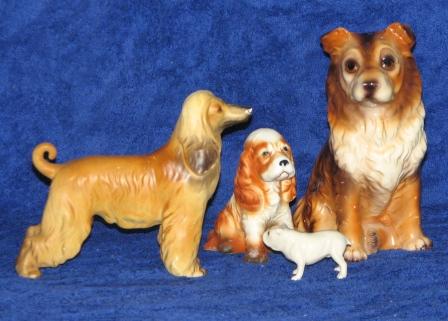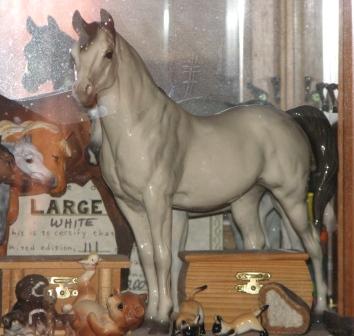 Dogs! All china or porcelain. Also have a Schnauser puppy same size as the collie pup in the back. HR bulldog in the front. $25 for all.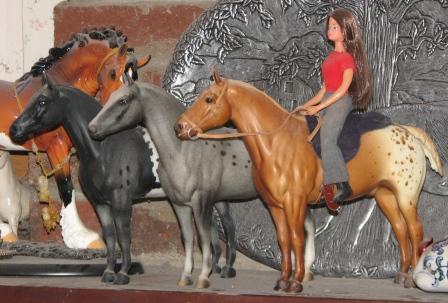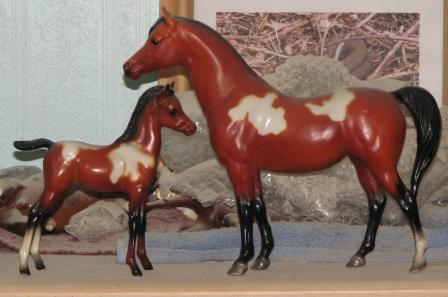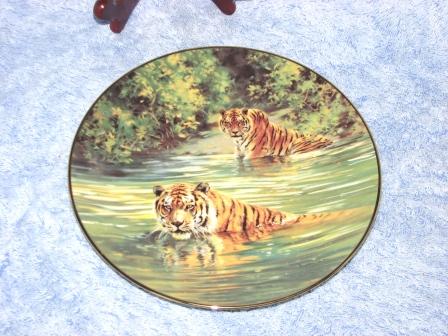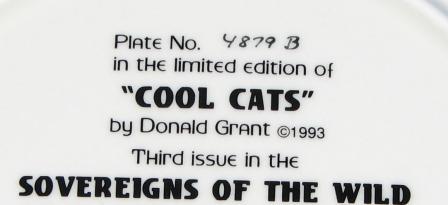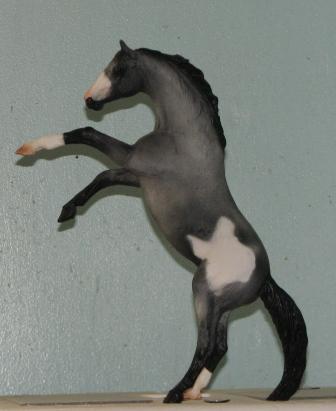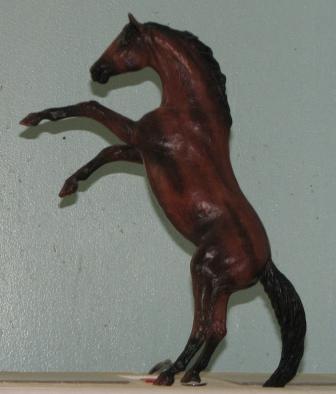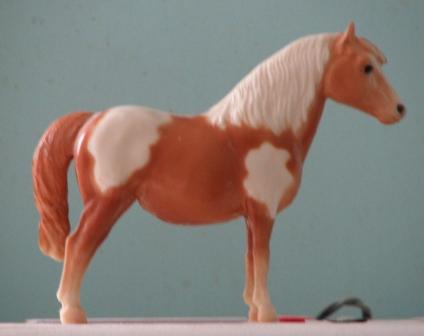 Mold #99- Chief of Fourmile $35 , Diamondot Buckaneer $35, Sears 1980 SR bareback set $40

Hagen Renaker large Zara reissue- white $450 (porcelain)

Breyer Proud Arab mare and foal in bay pinto- Special Run for Sears in the 80's. Near mint! $45 set

Peter Stone Woodgrain rearing horse signed by Peter and Elaine stone $40

"Back in the Saddle" Special Run "Texas pinto" $40

Breyer glossy "orange" pinto Shetland pony $30